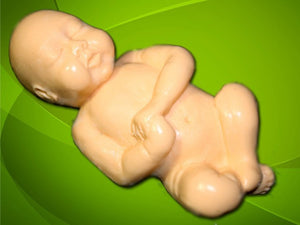 n/a
5" SLEEPING BABY MOLD 2
Regular price
$ 45.95
$ 0.00
perfect mold to make precious sleeping baby! Mold is made of silicone and plastic to make your cast perfect every time! Mold can withstand up to 400F in temperature.
With approximately 5" cast, you can dress up your baby with ease. Step by step Instructions with colored pictures are included for visual help.
Finished baby measures approximately 5 inches in length.
Mold may be used for gum paste, fondant, pastillage, cold porcelain, candle, chocolate, marzipan, soap, poured sugar and much more.
---
More from this collection